The Professional Sales Awards 2017
The Professional Sales Awards 2017 is a prestigious new Awards programme dedicated to recognising ethics and rewarding the finest sales representatives in the world.
It is set to become the ultimate Awards for Sales Organisations and their leaders. Our aim is to recognise those organisations and professionals who put sales ethics and excellence at the heart of their organisation and who embrace learning and improvement through their sales organisation.
The unique format of the Awards includes live presentations throughout the afternoon to the panels of independent Judges followed by an amazing gala dinner and black tie Awards ceremony in the evening.
The Awards also give everyone a great opportunity to network with sales professionals from various backgrounds and sectors, giving them the chance to form potential partnerships across the world.
During the day of the Awards Finals, there will be a large variety of different Finalist presentations. Many of the Finalists will opt to make their presentations open. This will give you and the members of your team the opportunity to learn about what others are doing in the sector by watching their presentations. Remember, you will be able to watch as many presentations as you wish. *
Then the Awards are judged by panels of independent business experts. The scoring methodology and criteria, endorsed by Cranfield School of Management, are available for all to see on this site.
Our team of Judges also provide a benchmarked feedback report two weeks after the Awards Finals. This gives the Finalists the possibility of further improving their own sales techniques based on the knowledge of our experts. Winners do not only gain recognition as the best in their field but benefit from a wealth of experience, learning and feedback for future personal and professional growth.
Award Categories
ORGANISATION SPECIFIC CATEGORIES
"Best B2B Sales Organisation"
"Best B2C Sales Organisation"
"Best Regulated Sales Organisation"
TEAM SPECIFIC CATEGORIES
"Account Management Team of the Year"
"New Business Sales Team of the Year"
"Overall Sales Team of the Year"
"Sales Support / Enablement Team of the Year"
"Telesales / Inside Sales Team of the Year"
INDIVIDUAL SPECIFIC CATEGORIES
"Sales Professional of the Year presented in association with Huthwaite International"
INITIATIVE CATEGORIES
"Best Ethical Sales Initiative presented in association with Huthwaite International"
"Best innovation in sales presented in association with Huthwaite International"
"Best Sales Development Program (Training and/or Coaching)"
"Best Sales Diversity and Inclusivity Initiative"
"Best Sales Performance Improvement"
"Best Sales Recruitment Initiative"
"Best Social Selling Initiative"
"Best Sustainable Sales Performance"
"Best Use of Technology in Sales"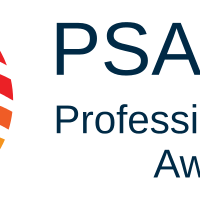 Location
Europe, UK
Industry
Call Centre, Contact Center, Economics, Marketing, Professional Services, Sales